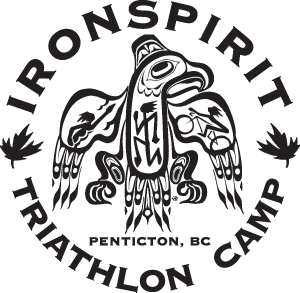 IronSpirit Classic 7 Day IMC focus camp
Monday, July 13th - Sunday July 19th, 2020
---
Contact: triathlonwarrior@gmail.com to reserve your spot now!
This Camp offers the ultimate opportunity for event specific coaching and on-course training. Led by a
team of accomplished Ironman competitors
and specialist coaches, this comprehensive 7 day training package is designed specifically for triathletes planning to compete in Penticton's Ironman Canada Triathlon.
In 2001, Impact MultiSport Coaching and CriticalSpeed.com, joined forces to form Ironspirit Triathlon Camps, offering a perfect combination of specialist advice, practical training and personalized scientific information, to provide the complete raceday advantage.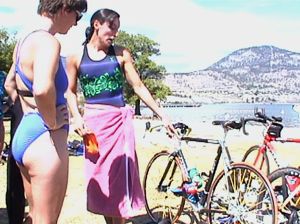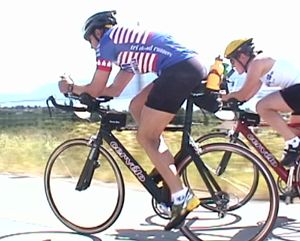 Training and info sessions are Ironman specific. Designed and presented by experienced, competitive athletes and coaches, who make it their business to provide practical advice to busy people. You will have all your questions answered and arrive at the start line with total confidence.

The camps are designed to suit the first time Ironman competitor, as well as the more experienced triathlete with specific goals in mind. Our team dynamics have proven to accommodate a wide variety of camp participants, with an experience that's taken them all to a higher level.
Camp Package Includes
6 nights accommodation at SlumberLodge Penticton, on Lakeshore Drive. All rooms have full kitchen facilities.

Welcome and Wrap-up night dinner buffets.

1 Buffet Lunch and 4 Healthy Breakfasts, at Penticton Lakeside Resort.

Daily lectures from the experts, on training structure, peaking for Ironman, optimal tapering methods, swim-bike-run techniques, race strategies and nutrition advice.

Blood Lactate testing and Heart Rate training zone calculations.

Blood glucose testing during Ironman course bike ride, to confirm nutrition plan.

Sports massage for all athletes after long bike and long run workouts.

Camp Photo Package.

High quality camp participation garments.

Ironman Canada swim, bike and run course training, with coaching and aid station support.

IronSpirit training manual.

Entry into Peach Classic Triathlon, on the final day of the camp, including race package and race day lunch. The perfect opportunity to practice some of the skills you've learned throughout the week and enjoy a race with friends - Always a hit, to end off a great week with a fun race.
This camp is not restricted to 2020 Ironman Canada Triathlon Championship participants. All Triathletes are welcome and beginners are welcome.
Camp Package Costs
Twin Share Accommodation CAD $2350.00
Own Room Accommodation CAD $2850.00
No-Accommodation option. CAD $1750.00
Non participating spouse and family package: Please contract Camp Director to Determine Level of Participation (Meals, Transport etc). and Accommodation Needs.
Registration, Confirmation & Refund Policy
The JULY 2020 IronSpirit camp is limited to 24 participants. Balance of camp fee, including registration, accommodation &/or other option costs, must be received at the above office no later than June 1st, 2020. Please make the cheque payable in Canadian Funds, made out to IMPACT MULTISPORT COACHING (NOT Ironspirit Triathlon Camps). Alternately you may phone the Impact MultiSport Office and charge the balance to your credit card.
If Camp Administration has not received your initial camp deposit within 14 days of your registration AND then balance by June 1st, 2020, your place in the camp will be offered to another applicant, if a waitlist is in operation. Please note that regular mail from Alberta takes approximately 10 days to be delivered in Penticton.
Should you withdraw from the camp before June 12th, all but $500 will be refunded. For withdrawals on or after June 12th, your camp registration fee is non-refundable. The accommodation portion of your camp fee will be refunded.
Contact Info & Mailing Address
Ironspirit Triathlon Training Camps
Phone/Fax: (250) 490-9690
email: triathlonwarrior@gmail.com
web: https://triathlonwarrior.com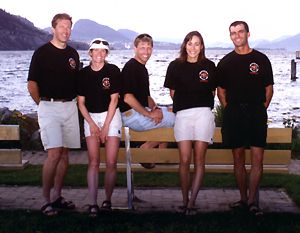 Ron, Barb, Cal, Jill, Kev
Coaches & Staff
Calvin Zaryski
Director of CriticalSpeed.com with 32 years of coaching experience.
Ranked #1 in the World in 2018 at IRONMAN 70.3 Distance (AG 50-54)
2019 Alberta Provincial Standard Champion (Overall), National Standard Championships 7th Overall
Triathlon Canada Coach of the Year 2005, 2007, 2008
Formal education in the science of coaching and exercise physiology, Master's Degree (Kinesiology)
Former Personal coach of Chuckie Veylupek, 1999 Ironman Canada Champion; Jill Savege top ranked Canadian Olympic and Ironman Triathlete; Tom Evans, BC's 2002 short course, long course triathlon and duathlon champion.
IMC & Hawaii finisher and 8 time World XTERRA Off Road Triathlon Champion.
Kevin Cutjar
Director of IMPACT Multisport Coaching, Penticton
32 time Ironman with top 10 and Sub 9 hour finishes
11 time Ironman Canada & 5 time Hawaii finisher
1995 Hawaii Ultraman Champion
Barb Scatchard
Former Penticton Pro triathlete (Ironman Specialist)
9hr 51min Personal Best finish time, in Ironman Canada 2002.
Consistent Top 10 & sub 10hour Ironman finisher
Hawaii Ironman Finisher
Level 1 Triathlon Coach with Impact Multisport, Penticton.