2020 - 2021 Bike and Body Conditioning (via ZOOM)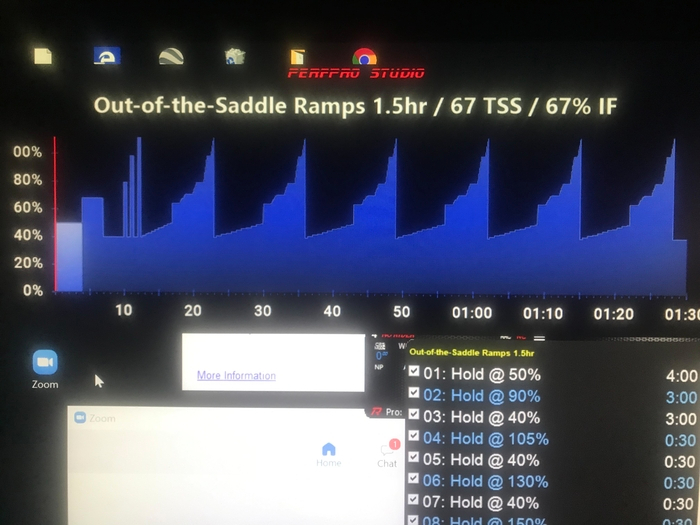 CSR Cycling Session and Body Conditioning Program For All
Get your core work done while doing your cardio! This program is perfect to keep your body fit and strong over the winter, and offers the convenience of working out at home.
All levels are welcome and no expensive equipment needed. Either use an exercise bike or your bike mounted on an inexpensive stationary trainer in your own home.
The bike intervals and body conditioning program is designed by Certified Exercise Physiologist, 15X National and 9X world XTERRA champion, Calvin Zaryski. Each session incorporates a proper warm-up, self-guided intervals and body conditioning during the rest intervals. CoachCal will guide you through the workout displayed on your screen with professional audio technology for clarity. The workouts are designed to allow you to work as hard as you want, or join at any time.
Worried about missed sessions? No problem! All sessions are available on YouTube -- just request the link. Private invites with passwords (for security reasons) are sent out on the day of the session.
Program Starts in October 2020 but join anytime and Ends May 1, 2021
Participate in any of the following Sessions:

Tues/Thurs 6:00-7:15pm




Wed/Fri 9:00am-10:30am


All session are available on YouTube for any missed sessions:)
*Maximum of 50 Athletes

COST: 75.00 plus gst per month